This article was taken from The Guardian, dated Aug. 1st, 2008, and written by Robert Worby…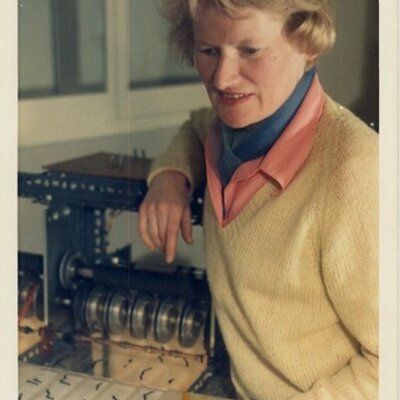 As the BBC Radiophonic Workshop celebrates its 50th anniversary, we pay tribute to the life and legacy of its co-founder Daphne Oram, one of the pioneers of British electronic music.
There are many histories of electronic music. Some focus on the avant-garde studios active in Europe, America, Russia and the old eastern bloc countries, and usually mention the work of Karlheinz Stockhausen, Pierre Schaeffer, Luciano Berio, John Cage and others. There are other stories that focus on popular music: Kraftwerk, the Human League, Depeche Mode and Aphex Twin. And there are more esoteric studies that mention Raymond Scott, Louis and Bebe Barron, Tom Dissevelt and Kid Baltan. Yet, however hard you look into the history of electronic music, there is one name you'll struggle to find – that of Daphne Oram.
Oram was one of the first British composers to produce electronic sound, a pioneer of what became "musique concrete" – music made with Read the rest of this entry »